Portrait And Headshot Photography
It's About Capturing Emotions
When shooting a single-frame portrait, there's always something special that captures a person's emotion, mood, and personality. At Artin Photography, we take Portrait and Headshot Photography on location and in our studio. We provide portraits and headshots for teams, individuals, and everyone else. I believe that everyone should live through photographs and celebrate their attractiveness and uniqueness.
You are in the right hands!
If you've been thinking of changing or modifying your professional headshot on your website, social media, or email signature, I've got you covered. But, does your company need a fresh take of their headshots? I will help you with that. Our studio portraits can be delivered any time at my BC studio and on-location sessions throughout.
Capture The UNIQUE Moments
I've had the delight of photographing a diverse and wonderful range of people. Most of the images you see on our website have been taken in our studio. However, I've also captured environmental and lifestyle portraits, corporate portraits, musician headshots, LinkedIn headshots, portraits for modeling portfolios, and personal branding sessions. In addition, I've worked with professionals, artists, and youth leaders to raise money for social programs and provided important real-life experiences.
"Maybe you're at an important juncture in your life, commemorating a new business launch or working on a career change; I'll capture the best images of you. Sometimes you have to show everyone who you are."
Portraits & Headshot Services
I offer professional-quality photo services for individuals, families, and groups of any size. My goal is to impact your viewers through photography. You will work with one of the best professional photographers and directly benefit from the finesse and experience.
Our professional session includes giving you high-resolution print-ready photographs, including touch-ups. Photos are always accessible from our online gallery. I can capture your images right here in the studio or on-location.
For Children
Your kids will be this little only once. I'll create tailor-made portraits for you to treasure. We do maternity, family, and newborn baby photography sessions at homes, our studio, or any location of your choice. Your kid's playfulness, the twinkle in their eyes, and that adorable gape that makes your cutie pies sweet – we precisely capture these sweet moments.
The difference
A headshot is a chest-up, close-cropped, using a stock background. These are direct, simple, and predictable. They are usually shot in the studio.
A portrait includes a full body shot, portrayal of expressions, and bringing out an individual's personality. In addition, it provides for more artistic finesse by the photographer.
Everyone sees you the way you want to be seen
I am in the business of taking photos easily and for fun. We handle personal, corporate, groups, and even fundraisers. Our portrait photography caters to groups in any setting, of any size, or usage. I also provide optimal wardrobe recommendations and location selection, so everyone sees you the way you want to be seen.
Session Pricing:
Our photoshoots are tailor-made for every individual. We can have these shots at various indoor or outdoor locations using appropriate lighting. Post-production is incredibly stylized, and our online picture gallery has a vast and diverse assortment of backgrounds to select from.
Pricing is also another characteristic factor. Headshots take relatively less time, need reduced post-production, and relatively cost less than portraits. Nonetheless, portraits provide you with various artistic images and generally have headshot images for wider portrait usage.
Importance of Headshots / Portraits
Considering today's social media and online world, it's indispensable to you're your best photograph to build and present your brand. Many people are talking about is how stuffy profile photos and headshots are a turnoff. In online social networking, many a time, this is seriously detrimental to your branding.
We request you look at your social media account (Facebook / LinkedIn / Twitter) pages and remove the standard suit-and-tie images. You need to immediately consult a headshot and portrait professional, a real headshot, and a professional portrait photographer.
If you are looking for a professional shot for LinkedIn or creating an influential branded image collection, I can help with that. Our portrait photography specialization helps you to show off the genuine you. Our online portraits gallery is the first interaction Artin Photography has with people, even more than first impressions in-person. We'll help you build your best impression, a great one with our professional portraits.
Showing the Real You
I have worked with influencers and business owners to capture photos showing genuine and lovely you. I have suggested locations and styles get the best look you want to put forward.
Professionalism
This is a serious matter!
If you're looking for a professional photographer to take your headshots or portraits, then you've come to the right place. I'm serious with my work, and you will not find the need to give me any directions. I also keep the whole session fun and joyful, so you don't have to stress about it. All of this helps to build a professional and personal rapport and get the photoshoot done quickly.
Well, the appearance is important!
Business headshots or portraits speak to who you are and what stuff you're made of. It is always understandable that people are judged based on their looks and appearance. Using our services, you'll prevent money from being lost and mental agony in the long run. It's all about doing it right the first time itself. Our business portraits will help instill confidence, make you more approachable, and bring out the professional in you.
Brand Yourself!
When you're looking to sell your products, branded clothes, or fashion line, it makes great sense to have professional photography. Similarly, if you are in the movie industry, you need to work with someone who understands you and your brand. This helps in producing a whole new look that makes it appealing to your audience. In addition, a good actor headshot helps in elevating your brand.
"You can enhance the value of your brand and sell your products at a better price point by having an amazingly connected online store that's impressive and refined. As always, pricing is appraised and evaluated on a case-by-case basis. It also depends on the needs of your project."
Year-Round Service
We have a beautiful set-up studio with various props for different photoshoots. As per your requirements, I will also do shoot on-location. You can also ask for the photography session to be conducted in-studio and on-location. This will give you the best selection of styles and looks.
As a Vancouver-based photographer, I have been through and seen the rising popularity of social media as it collapses. As an entrepreneur, professional, or individual entering the market, are you prepared to present yourself in the best light?
"Many times, the first impression is the best impression that your clients have of you. You will be checked online through Facebook and LinkedIn. Having a professional portrait not only portrays your seriousness but also puts you ahead of your competition. You do not want to be using selfies or cheap images as a professional headshot. Our high-end professional portrait ensures you can present yourself as the best."
Session Preparation
As you head into our studio, you should think about what makes up your brand. What do you want people to think about you when they look at your social media profile? Are you a Doctor, an Engineer, a Teacher, an Architect, or someone else? Do you have props that will help you to tell your side of the story? I always request bringing in your props if they help.
Be your real you
It's always important for you to match the image that you want to convey. A great place to start would be what you wear daily. Solid colors are always the best choice. Strong necklines and collars are the best bet for your tops. Even though the shoot will shoulder up, it's essential to take a full-body shot. You always want a few full-body pictures. Wear clothes that are in balance with your skin tone. Overall, always stay clear of colors that are too vibrant.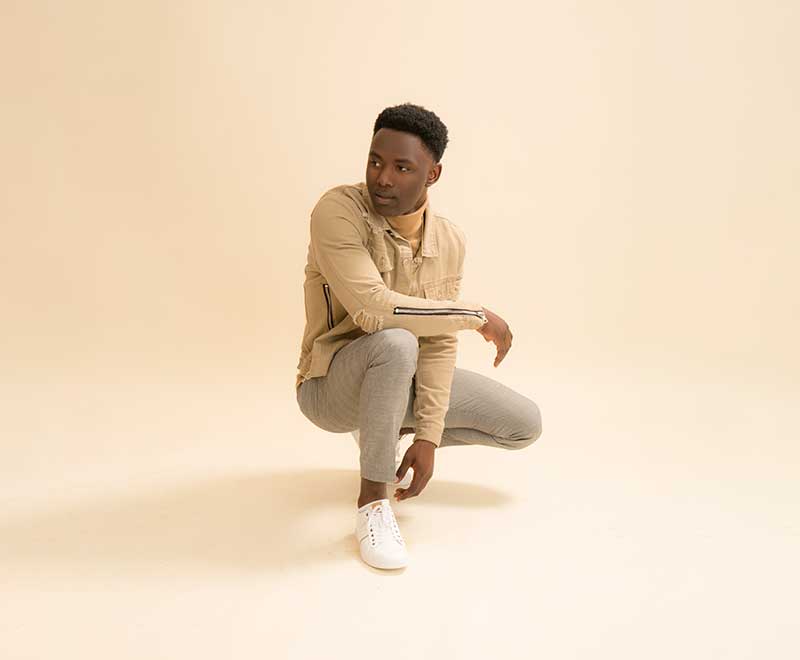 Audience Impressions
Together, we are going to overhaul your professional headshot and promotional image. I want you to possess an excellent library of photos for your press releases, website, webinars, proposals, annual reports, printed materials, online courses, and anything else.
I'll be putting all of my experience to work for you. I'm skilled at making you feel and look your absolute best. During these photo sessions, I'll guide you through how to stand, sit, and pose, so you are the best.
On-Location Imagery
I will work with you on location and bring everything necessary to stand out in a crowd. This will increase your productivity and save you time in your busy schedule. For example, I'll use your office for a natural backdrop or bring an appropriate background for the shoot. My consultation always includes helping you out with the planning and using suitable backdrops for the shoots.
Lighting and Retouching
My job is to make people look their best, and it means having the best lighting available on the market. My lighting equipment includes LED panels, professional flash, natural light, and/or a combination of these.
The portraits I take will be enhanced post-production. I'll enhance the contrast, color, sharpness, and exposure suitably to ensure the utmost quality. All final photos will meet advertisement-level retouching standards. These will include skin, teeth, hair, and clothing enhancements as necessary.
Headshots and More
After I've updated your headshots, we can look at creating team photos, quality portraits, office photos, and much more. Photography is one of the most important aspects of branding, and you want images to match your brand's theme. My goal is to capture your corporation's very essence and help you present your expertise to everyone.